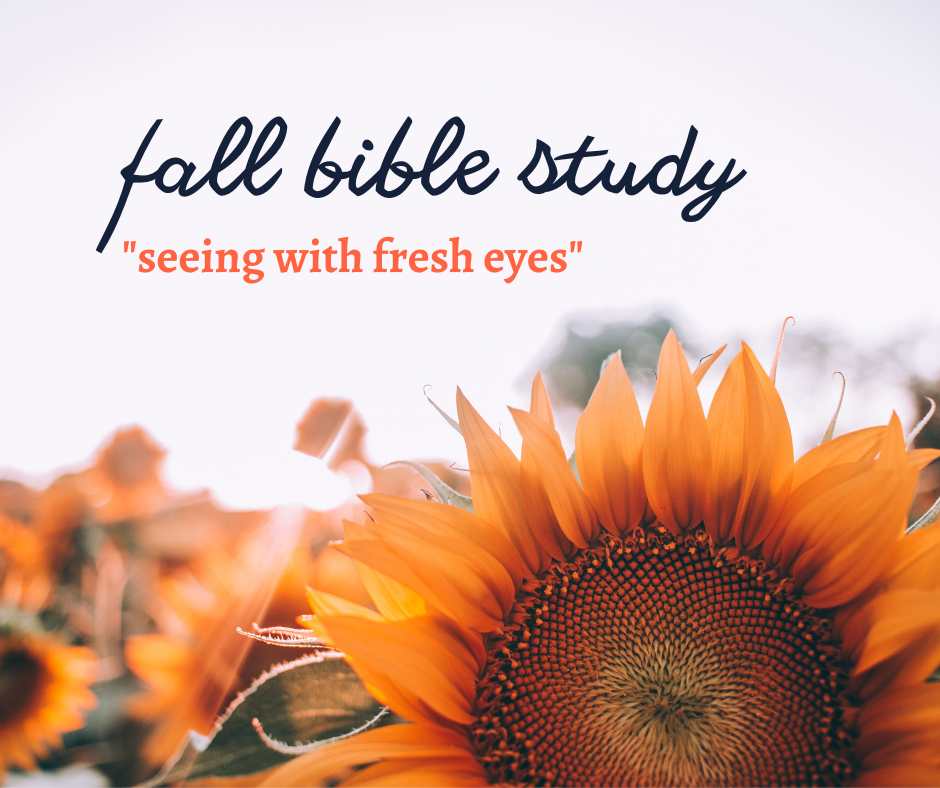 This Fall: "Seeing with Fresh Eyes"
Our theme for the fall semester bible study is "seeing with fresh eyes." Rev. Shelby will take us through reading and re-examining stories of women in the bible. Join us on Thursdays for a fresh look at some of Scripture's strongest and most intriguing characters.
Bible study begins September 1st at 6 PM in the lounge.